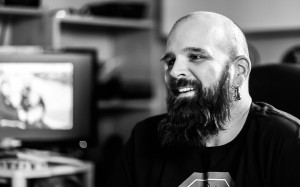 CILU or LU Radio, is a not-for-profit, campus based, community radio station located in Thunder Bay, Ontario, Canada. Our mandate is to provide our listeners with high quality content that is not already found on the airwaves in Thunder Bay. In other words we stay away from Top 40 and Classic Rock Hits but provide our listeners with music and information that does not have a political or corporate bias. The goal of CILU is to provide support for the community, training and work experience for volunteers and community accessible media for both the community of Thunder Bay and student body of Lakehead University.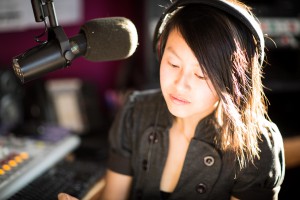 Our broadcasting reflects an attempt to provide the community of Thunder Bay and students of Lakehead University an alternative to programming already found on the CBC and commercial radio stations in Thunder Bay. We also heavily support local arts, charitable organizations and other publicly beneficial events.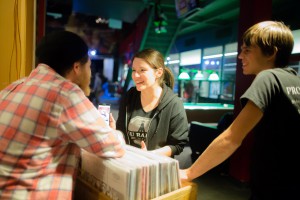 Our DJ's are called Programmers because they decide on and provide the content for their shows themselves with guidelines set out by the CRTC (the government commission which oversees all radio and telecommunications activities in Canada) as well as a few in house rules. These programmers are all volunteers and are
passionate, knowledgeable people with a desire to provide
our listeners with something no one else is.
CILU is funded in part by the student body of Lakehead University. The remainder of our funding comes from the (very) small amount of advertising we are able to do, donations and fundraisers. For more details on what we do, please take a look at the FAQ page, or feel free to contact us! 807-343-8881 or info@luradio.ca are the main points of contact!
Thank you for listening!